2021-2022 School Year Online Registration
Thank you for registering your children with the Eagle Grove Schools. This webpage is in place to offer assistance in going through the registration process.
Please read through all of the information before you begin the registration process.
This year we have placed the majority of our forms, which means you do not have to print them out and complete them by hand.
If you would prefer to register in person on paper, you may always come to your student's school and complete the process.
We do ask that all NEW students register in person as there are usually a few extra pieces of information that are needed.
Once you are ready, you will need to log into the Parent Portal, scroll to the menu on the bottom of the left side, select "More" and then click on "Online Registration".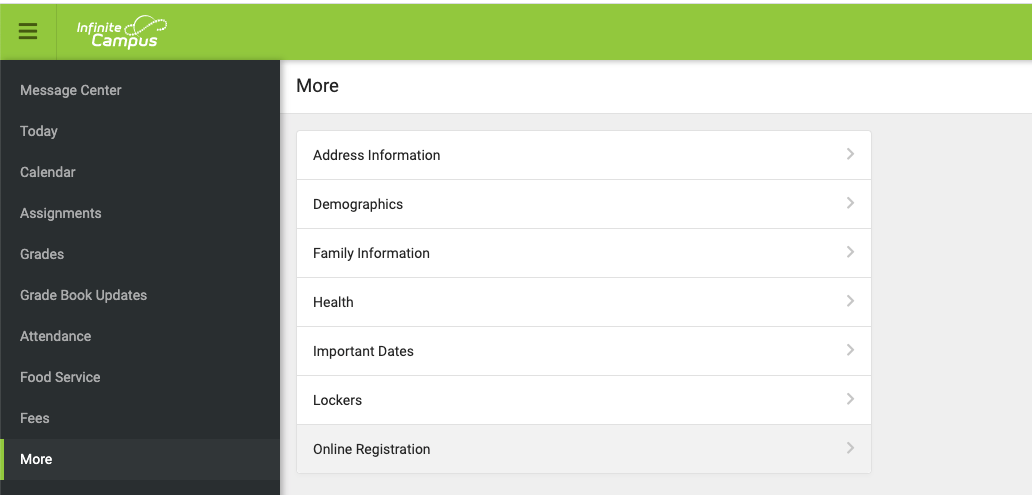 This method ensures that your previous information (address, contact numbers, etc.) is pre-populated so you don't have to type them out again.
If you cannot remember your portal information or need to set up a portal account, please contact your child's school for assistance.
Once you are ready, click the link below to begin.
Still exploring? Check out a few more of our favorite resources.